How it's done: Sparkling one light portrait
wednesday 14 june 2017, 13:31 by Erik van Rosmalen | 329 views | 0 comments
During a short but inspiring session with Dawn Rose (model) and Priscilla Rosmalen (makeup artist) last year I shot this 'sparkling' portrait. One speedlite flash – combined with the natural light – was enough to create the desired effect.

We did this shoot during a summer evening last year. Our main goal was to create some portraits that highlighted Priscilla's makeup skills. After that, we did some improvised setups, which led to this portrait.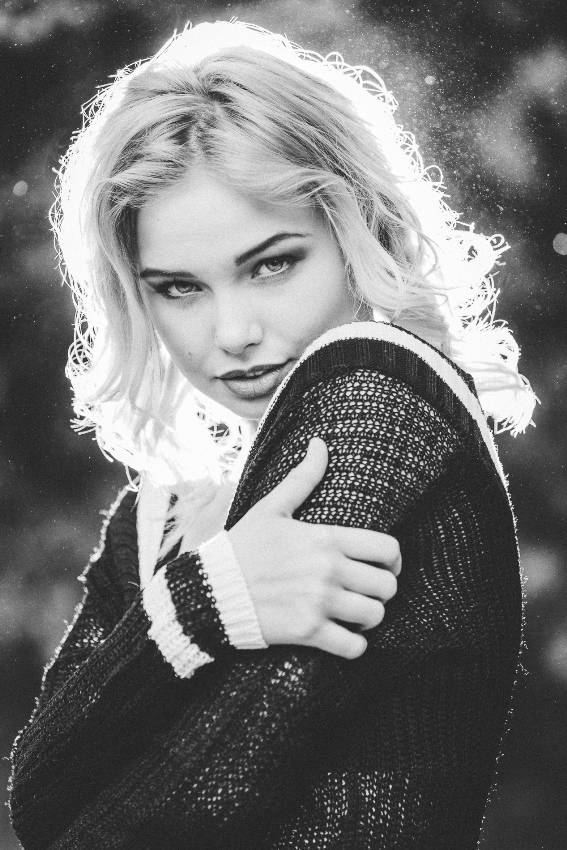 Model: Dawn Rose, makeup and hair: Priscilla Rosmalen
Lighting

Albeit a summer evening, most of that Monday night it was a bit cloudy and overcast. Which is a pity, since the warm and direct light of the low evening sun cαn be made to good use.

On the other hand, an cloudy sky does have its advantage: the overcast functions as a giant soft box, delivering soft and evenly spread light.

In most of my photos I tend to combine flash and natural light. In this specific portrait the natural light functions as my main light.

Measuring the exposure in front of Dawn Roses face, gives a value of f/4, 1/125th and ISO 160. We used a small reflection screen to lighten the shadows in the darker parts of the clothing and beneath the eyes and hair.


Flash

Given the 'correct' exposure on the face, these settings will produce an acceptable portrait. However, with the natural light being a bit bland and flat, it will likely yield a bit of a dull portrait. To fix that I placed one of my Canon Speedlites on a light stand, a few metres behind Dawn Rose.

Using my Pocketwizards I can change flash output from my Speedlite. Without changing the exposure on the camera, this allows me to change the strength of the flash to create the corona of light in Dawn's hair – just by increasing or decreasing in stops on the flash controller.

How strong the sparkly effect becomes? That's a matter of taste.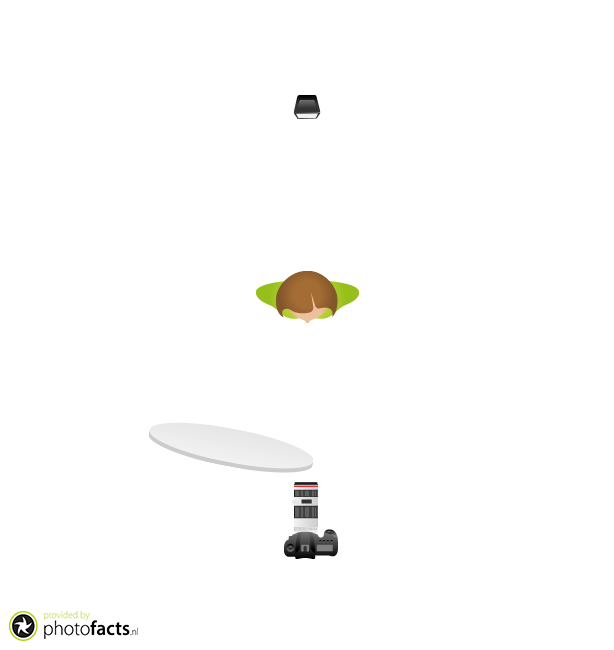 The lighting diagram of this setup is quite simple: one flash from behind the model and a reflection screen from up front.
Lens
The shot was made with my 70-200mm f/2.8, zoomed all the way to 200mm. Combining that with the relatively wide aperture, this generates a nice bokeh in the background.
The wind blowing around some sand grain in the back does help as well, to generate the sparkly feel of the light. The 200mm also compresses the background a bit more, adding to the effect.
Post processing
There is not a whole lot of post processing in this shot. A good makeup artist and a model with clear skin – like Priscilla and Dawn Rose – are a great help in limiting post processing time. Most portraits during this session were done in colour.
In this one, I explicitly chose for the contrasty black and white conversion. The picture got some minor tweaks in Photoshop, mainly to get rid of some loose strains of hair.
Curves
The black and white conversion was done entirely in Lightroom. By adding some clarity and playing with the curves, gives the picture a bit of a film feeling. By creating an S-curve, the contrast becomes stronger: it makes the darker tones go darker and the lighter tones a little lighter.
By elevating the left anchor point from the curve a little bit, the black become slightly grey, creating a matte look. This can really generate a nice effect, but make sure you don't overdo it.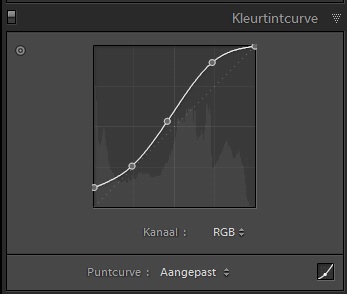 Another possibility is to adjust the S-curve in Lightroom separately for each color channel (RGB). This gives you some latitude to play with, for example to elevate the in the skin tones a little less. Again, try not to overdo it.
Using flash as the main light
The nice thing of combining flash and natural light is flexibility: with a simple change in setup, the mood of a picture can be turned almost upside down. The photo below was made just a few moments after the previous one.
For this shot, I moved up the flash to the front. I used the bare, non-modded Speedlite from the side, a little over eye level. The result: much harsher light, creating a totally different mood.
Of course, this effect is strengthened by Dawn's expression and pose αnd some makeup modifications by Priscilla. The soft omnipresent light now works as a fill light, so the reflection screen could stay in the bag for this one.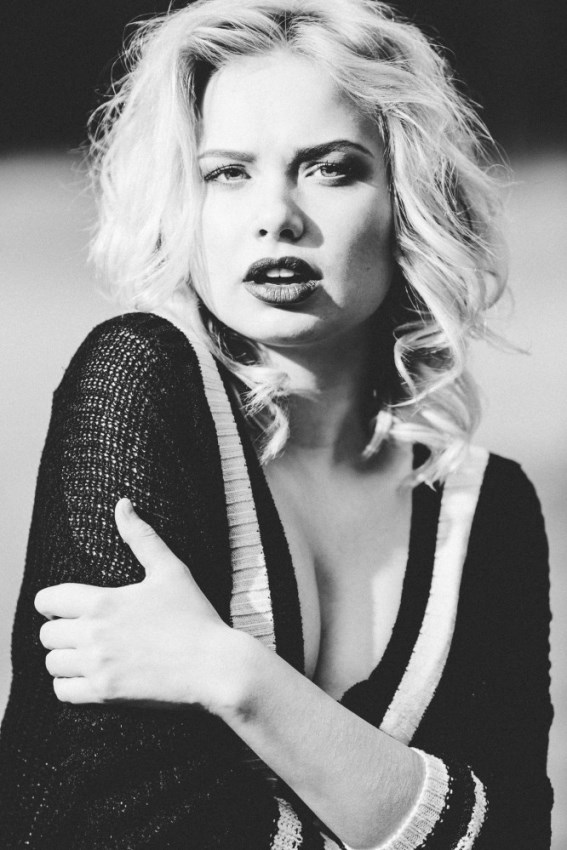 Be the first to leave your thoughts.

Share your thoughts
Let op:
Op een artikel ouder dan een week kan alleen gereageerd worden door geregistreerde bezoekers.
Wil je toch reageren,
log in
of
registreer
je dan gratis.
Elja Trum
Portrait Academy; improve your portrait photography
Would you like to take better portraits? At Portrait Academy all we focus on are tips and tricks to create better portraits.
Portrait Academy was founded by Elja Trum and Michael van Helden. The articles are written by us and by other bloggers. If you would like to help by adding your voice to Portrait Academy please contact us.