5 tips for better portraits on location
monday 26 june 2017, 20:02 by Elja Trum | 558 views | 0 comments
A portrait can be shot in a studio, but it's also fun to shoot a portrait in an outdoor location. Being outside drastically increases your possibilities. In this article 5 tips to help your shoot better portraits on location.


1. Include the surroundings
It is of little use to visit a location and shoot the kind of photos you could have shot in a studio. You want to include the surroundings so the viewer of your photo can see the location.
There are several ways of including the surroundings, but the easiest way is just by taking some distance from your subject. Show more than just the face of your model.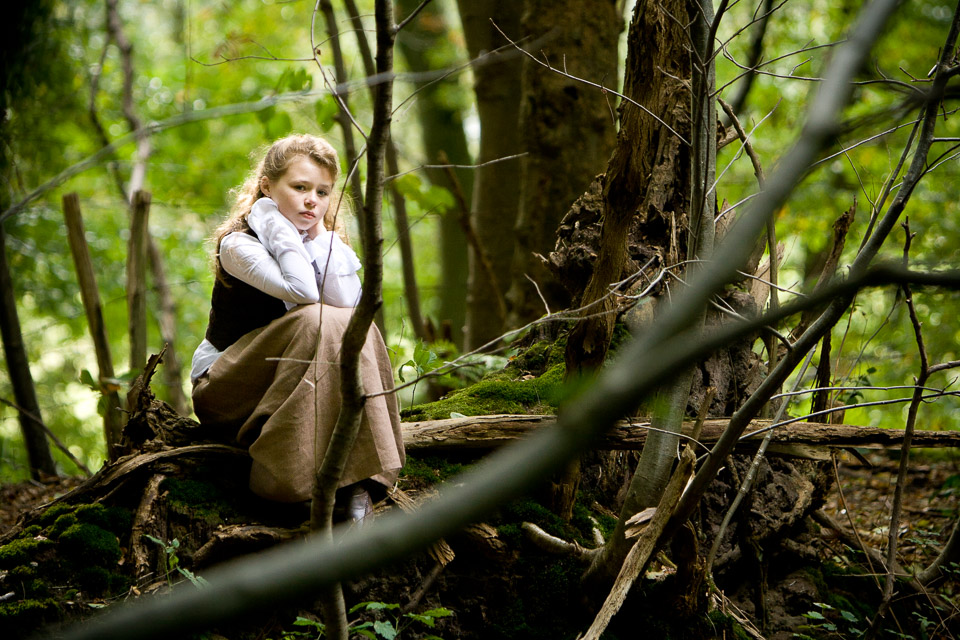 Don't just take a model and drop her in a location. Try to make it a fit. Like the image above where we used the kind of clothing on model Adriėtte that suits the environment.


2. Pick the background first
Before you get your camera out of the bag it's a good tactic to look for suitable backgrounds for your photos. An easy way to determine if a location is suitable as background in your image is to squeeze your eyes a little when looking around.
This will give you an out-of-focus view of your surroundings and allows you to easily see how differences in light and structure would work for your photo.
Instead of squinting your eyes you can also use your camera. Just focus on something nearby, like your own hand a few inches from your lens. Now remove your hand and don't touch the focus again.
When you look through the viewfinder, you'll see an out-of-focus image that allows you to see how something would look as your background.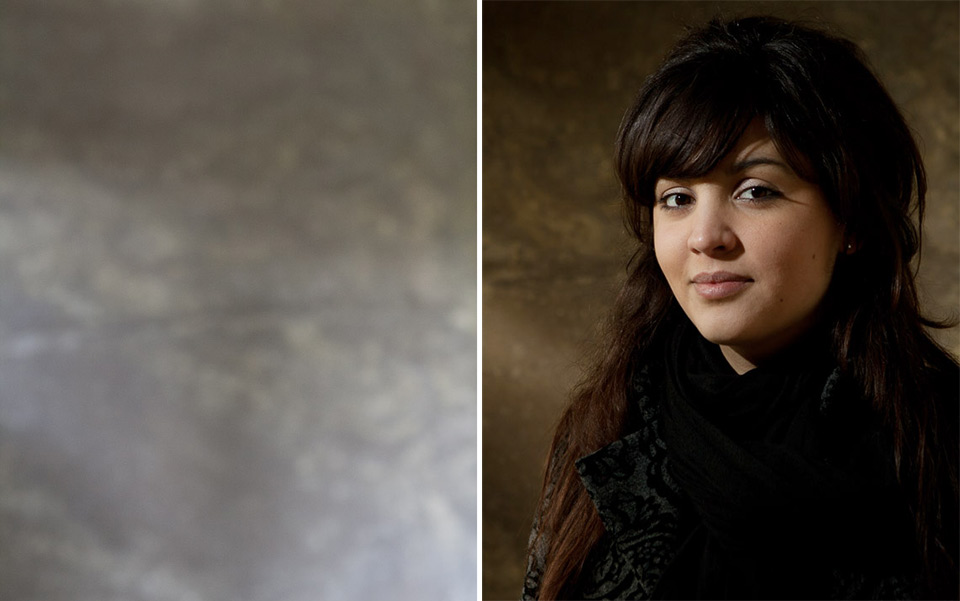 Left: the out-of-focus background. Right: The same background with a model
3. Overexpose you image

Are you looking for a fresh look-and-feel to your photos? Try overexposing you image. You can still use your camera's metering, but then overexpose about one stop.


Left: overexposed for a fresh look-and-feel


The easiest way to overexpose is by using your camera's exposure compensation feature. Be careful not to get blown out highlights (completely white). You can't get details back into these areas. You want to avoid that.

Of course you can overexpose in post also.


4. Add flash

Being on location doesn't mean you're dependent on only natural light. Stay in control of your lighting by using flash to improve your portraits. You can combine the available natural light with your flash. No need to block out the sun completely.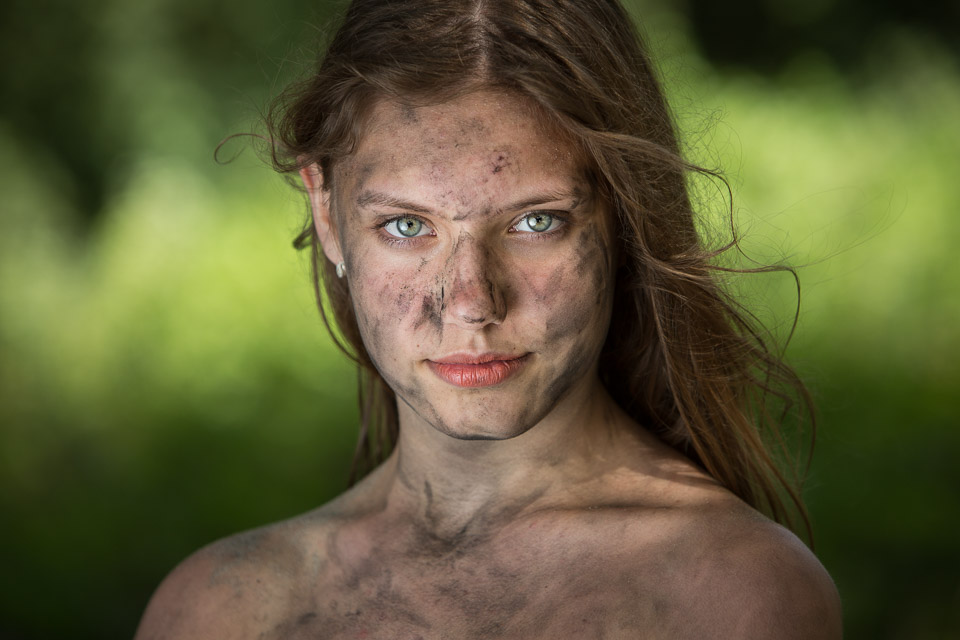 In the photo above I used my speedlight in an Apollo Orb softbox to add nice soft light to the available light. The speedlight is placed left of the model and complements the sunlight.

Model Sarah was mainly in the shade of a tree. Only Sarah's shoulder catches some direct sunlight. The sunlight also created the nice light green blur in the background (on a bush).


5. Use contrast
A good way to make your model pop out is by getting contrast between the model and the background. Is your model wearing brightly colored clothes, then look for a neutral background.
Is your model wearing neutral clothing? Then a brightly colored background will work out great.
A contrasting color might work great too. Someone wearing a bright blue shirt will pop out when positioned in front of a bright red door.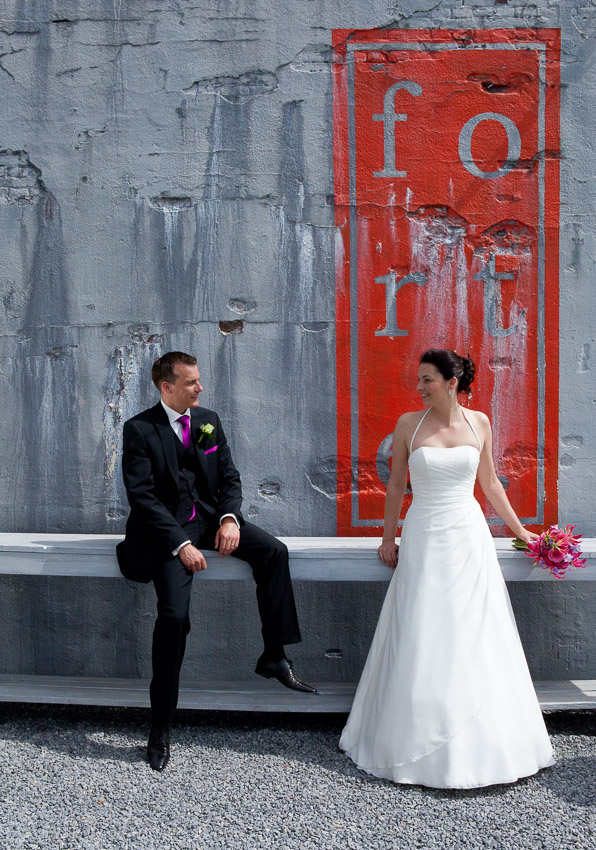 In the wedding photo pictured here the white dress contrasts nicely with the red paint on the wall. The dark suits of the groom gives a nice contrast to the grey wall. And of course the white dress and dark suit are a nice contrast together too.


What is your tip for locations?
What would your tip be for location work?
Let us know in the comments.
About the author
Elja has a passion for portrait photography. He is the author of a book on black and white photography and owner of Photofacts.nl, the largest Dutch blog about photography. You can follow him and his work on Instagram.
Be the first to leave your thoughts.

Share your thoughts
Let op:
Op een artikel ouder dan een week kan alleen gereageerd worden door geregistreerde bezoekers.
Wil je toch reageren,
log in
of
registreer
je dan gratis.
Elja Trum
Portrait Academy; improve your portrait photography
Would you like to take better portraits? At Portrait Academy all we focus on are tips and tricks to create better portraits.
Portrait Academy was founded by Elja Trum and Michael van Helden. The articles are written by us and by other bloggers. If you would like to help by adding your voice to Portrait Academy please contact us.