Adding mood to your portraits
monday 21 august 2017, 23:46 by Elja Trum | 1,259 views | 0 comments
Adding a certain mood to your photography makes your images much more interesting to look at. It will take a little extra effort, but it's worth it. What steps do you need to take to make this happen?


f/8.0, 1/160s, ISO 200 @ 28mm
Mood board
A good place to start is by creating
a mood board
. I mostly use
Pinterest
to create moodboards. This site allows you to find and place pictures from different sources in one location.
To get images for my mood board I often use Google Image Search, sites like
500px
and of course Pinterest own search (and more photos like this one) function. I search for pictures that fit with the image I created in my mind.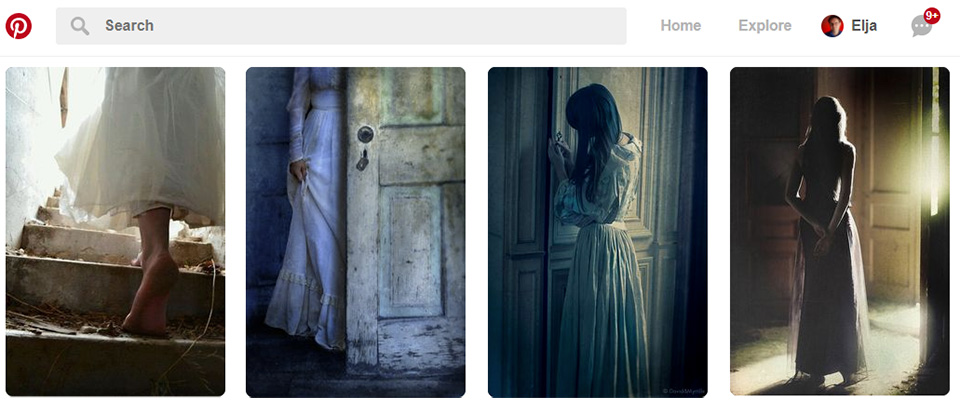 The mood board can be shared with a model, stylist or make-up artist. They can add pictures to the mood board and it will give them a clear image of the direction I am working in.

On the day of the shoot I print the pictures. This allows me to look at the mood board while on the scene and often gives me direct inspiration for a light setup or a pose for the model.

Last week I did a shoot with a kind of horror/mystery mood. A bit dark and out of the ordinary.


Model
Currently I think the easiest way to find a model is to use Facebook. If you're not looking for someone from your own circle, you can use (local) populaire Facebook groups where models, make-up artists and photographers meet.
Danien, the model I used for my recent shoot, worked with me a couple of times before. I thought she would be a good fit for this style, so I contacted her and suggested a shoot with the mood board. Luckily for me she was interested in working together.
Clothing
As you might have noticed, the mood board does have a certain style of clothing. Clothing and accessories are important in any shoot, certainly when you try to set a specific mood.
In my mood board there is a recurring clothing item: a long white dress. Of course your model could have something similar in her closet, but often he or she will not. That's why I went looking for suitable clothing myself.
To find affordable clothing I used the site
United Wardrobe
. On this site anyone can sell their own clothes. A good alternative could be eBay.
I bought a dress for 15 euros (about 13 dollars) that fitted my mood board: long and (almost) white with a vintage look and feel. It might take a couple of days before your order is sent, so be sure to order early.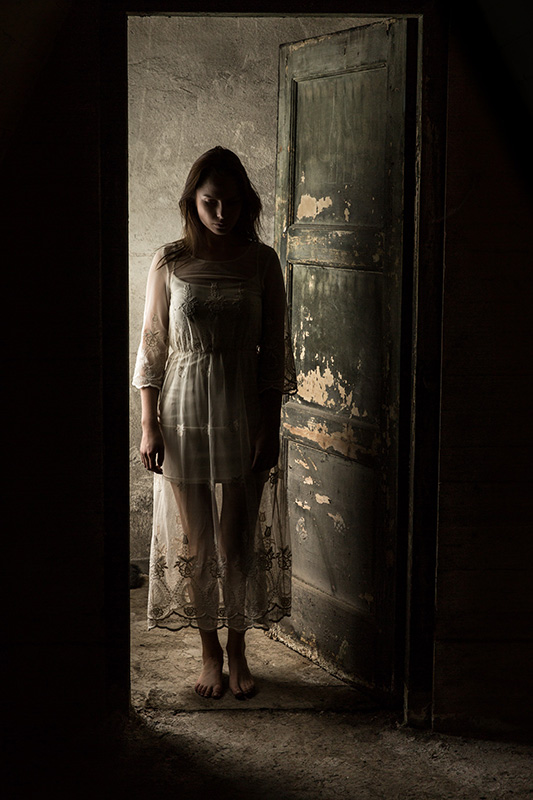 f/8, 1/160s, ISO 200 @ 61mm
Location
My mood board also showed me that I could use an urbex location for the shoot. I love using old derelict buildings. In the Netherlands, where I live, they tend to tear down these kinds of buildings, but there are still some to be found.
Always be extra careful on these kind of locations. They can be dangerous, for you and for your model. If you can, try to get permission from the owner of the building. That might keep you out a lot of hassle.
Your location needs to fit your mood board. Perhaps another kind of location is much better suited for your shoot. Like an old castle, a nature preserve or a place in the middle of a town.
Light
How will you do the lighting in your location? Wil you use the available light, or will you bring your own lights? Light, and the direction of your light, will be very important for the end result and the mood you're looking for.
In my shoot I used one or two camera flashes. In the images I showed earlier in this post I used a single flash in a
Westcott Apollo Orb softbox
. In both photos the softbox is placed behind the door to help to create the mood I was looking for.
Since the light is coming in from an angle it really brings out texture and structure in the image. By limiting (or mostly directing) the light to a dark location you create an interesting play between light and shadow.
The abundance of darker parts in the photo give the image a dark mood.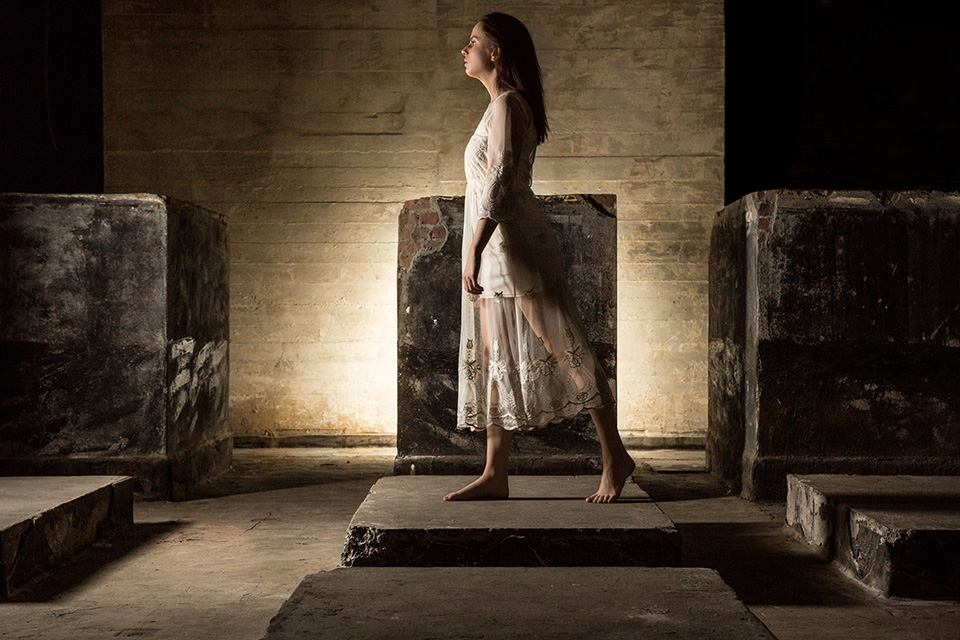 f/6.3, 1/160s, ISO 400 @55mm


In the photo above I used two flashes. One from the side to light the model and the foreground. One from behind a block to light the wall. This separates the blocks from the background.


Editing

I always try to get a fine photo on location, but with some post production you can really give your image more impact. It makes your 'okay'-photo a 'wow!'-photo.

The photos shown in this post were only edited in Lightroom. I added some extra light to the model to make her stand out better. And I added some extra shadows to already dark parts to enhance the mood.

Using the clarity-slider I emphasised the beautiful structures on the wall and on the ground. This makes the whole image "pop". A couple of minutes of editing can really improve your photos.

About the author
Elja has a passion for portrait photography. He is the author of a book on black and white photography and owner of Photofacts.nl, the largest Dutch blog about photography. You can follow him and his work on Instagram.
Be the first to leave your thoughts.

Share your thoughts
Let op:
Op een artikel ouder dan een week kan alleen gereageerd worden door geregistreerde bezoekers.
Wil je toch reageren,
log in
of
registreer
je dan gratis.
Elja Trum
Portrait Academy; improve your portrait photography
Would you like to take better portraits? At Portrait Academy all we focus on are tips and tricks to create better portraits.
Portrait Academy was founded by Elja Trum and Michael van Helden. The articles are written by us and by other bloggers. If you would like to help by adding your voice to Portrait Academy please contact us.
Free ebook: 25 Tips for Photographing Kids
Find out how to improve your kids photography with our free ebook. You will also recieve weekly portrait photography tips.