How to get clothing for your shoot
friday 4 august 2017, 14:41 by Elja Trum | 1,057 views | 0 comments
In a photo shoot clothing is an important part. The way your model is dressed can totally change the mood in your image. Especially when working with themes in your shoot, clothing is important.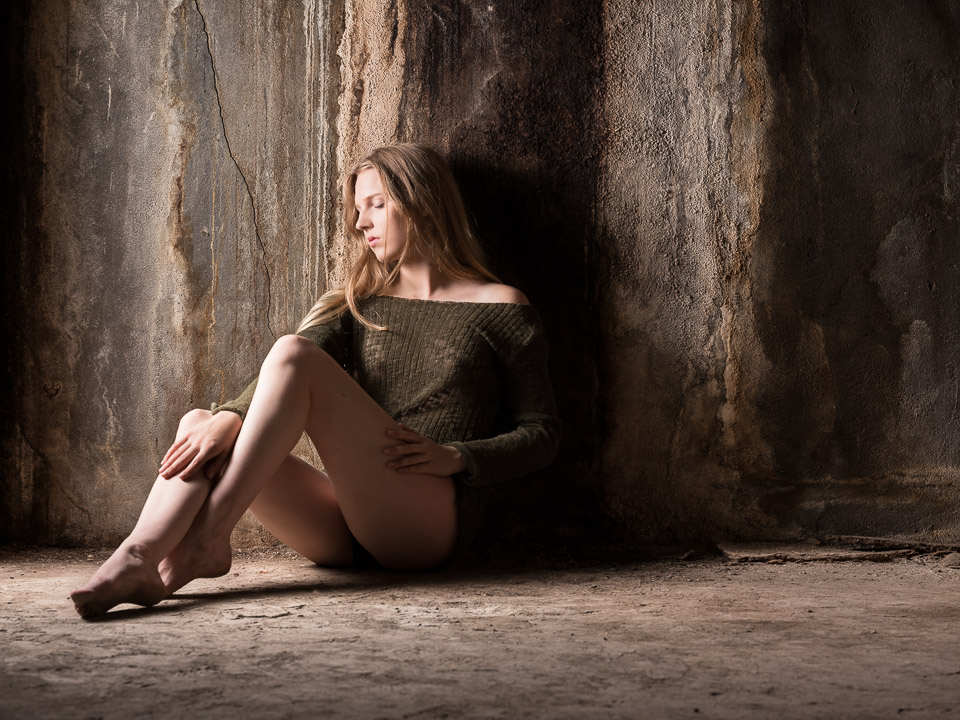 Green sweater (8 euro/$7)
Often models don't have much clothing beside what they use in their daily lives. Especially when you're not working with professional models.
Of course you should always ask a model if they have any clothing that suits the theme you're working on. Use a moodboard to illustrate what kind of clothing you're looking for. Perhaps the model has suitable clothing or he or she can borrow it from friends.
Often, however, they don't have appropriate clothing. That is why I have my own wardrobe in the studio. That wardrobe needed to be filled so I was glad to find the site
Unitedwardrobe
. Here you can buy second-hand clothing directly from the previous owner.
An easy and affordable way to buy clothing. I don't think the site is live in every country yet, but it's worth a look. Of course you can always try eBay or Aliexpress too.
Leather coat (10 euro/$9)
Your tip?

Perhaps you have an even better way to get great clothing for affordable prices. Let us know in the comments!

About the author
Elja has a passion for portrait photography. He is the author of a book on black and white photography and owner of Photofacts.nl, the largest Dutch blog about photography. You can follow him and his work on Instagram.
Be the first to leave your thoughts.

Share your thoughts
Let op:
Op een artikel ouder dan een week kan alleen gereageerd worden door geregistreerde bezoekers.
Wil je toch reageren,
log in
of
registreer
je dan gratis.
Elja Trum
Portrait Academy; improve your portrait photography
Would you like to take better portraits? At Portrait Academy all we focus on are tips and tricks to create better portraits.
Portrait Academy was founded by Elja Trum and Michael van Helden. The articles are written by us and by other bloggers. If you would like to help by adding your voice to Portrait Academy please contact us.